Kids Discover Online
Access Kids Discover's award-winning library of science and social studies material on any device, at any time, for one low price.
For over 25 years, we've been creating beautifully crafted nonfiction products for kids. With our team of talented writers, award-winning designers and artists, and subject experts from leading institutions, we set out to build our most ambitious product to date: Kids Discover Online.
Get Inspired
We're all born with an innate curiosity. Sometimes all we need is a little inspiration to tap into it. Our homepage is an endless feast of science and social studies material. Explore over 1,000 engaging topics, discover new interests, and get inspired about the world in which you live.
See It in Action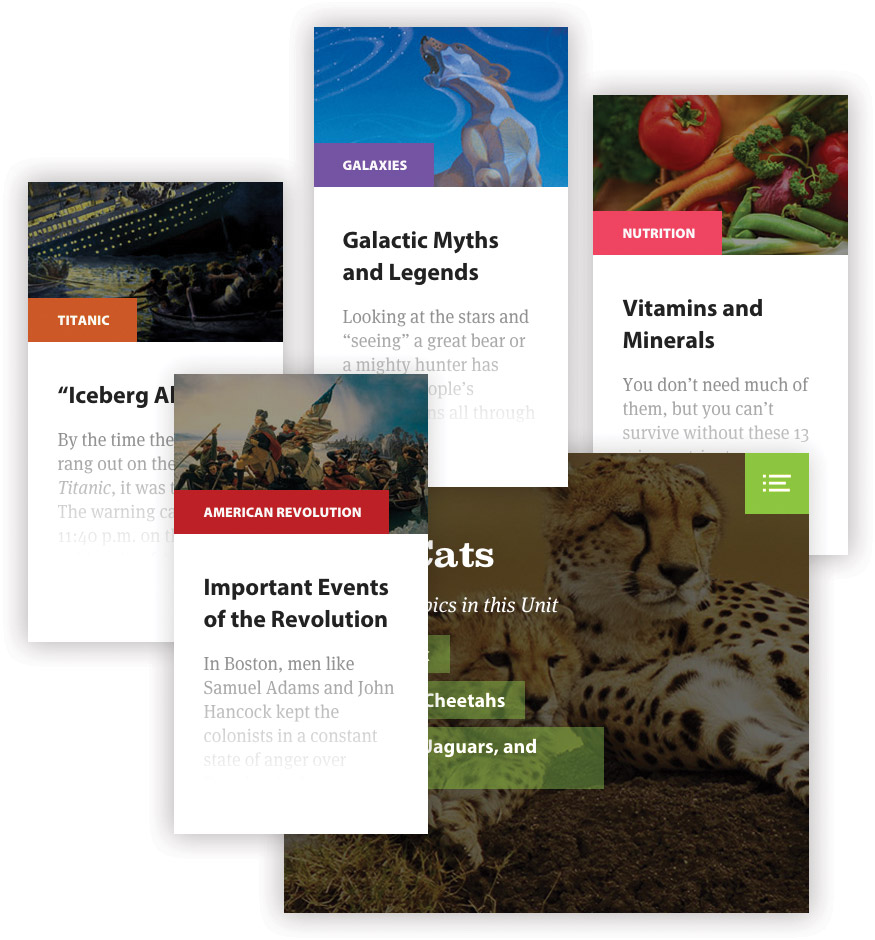 Assess and Grow
Assessments come in all shapes and sizes. They serve as a measure on student progress, and help guide you and your class through the year's curriculum. That's why we've created a dynamic new feature that makes it easy to build, distribute, assess, and track customizable quizzes, tests, and homework assignments.
See It in Action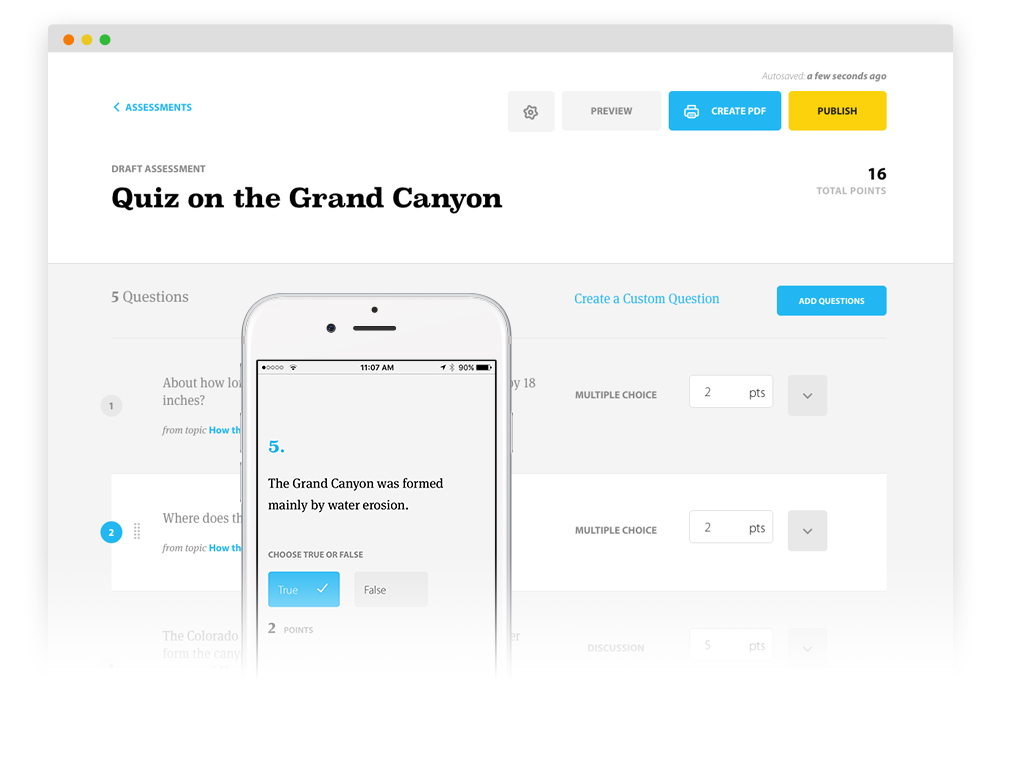 Read Confidently
Not every child reads at the same level, and that's okay. What's challenging for one reader may come easily for another. We're excited to offer 3 Lexile ® Reading levels that take into account grammar, vocabulary and sentence length. Whether you're helping your child learn to read, or whether you're teaching 8th grade social studies, we're here to help.
See It in Action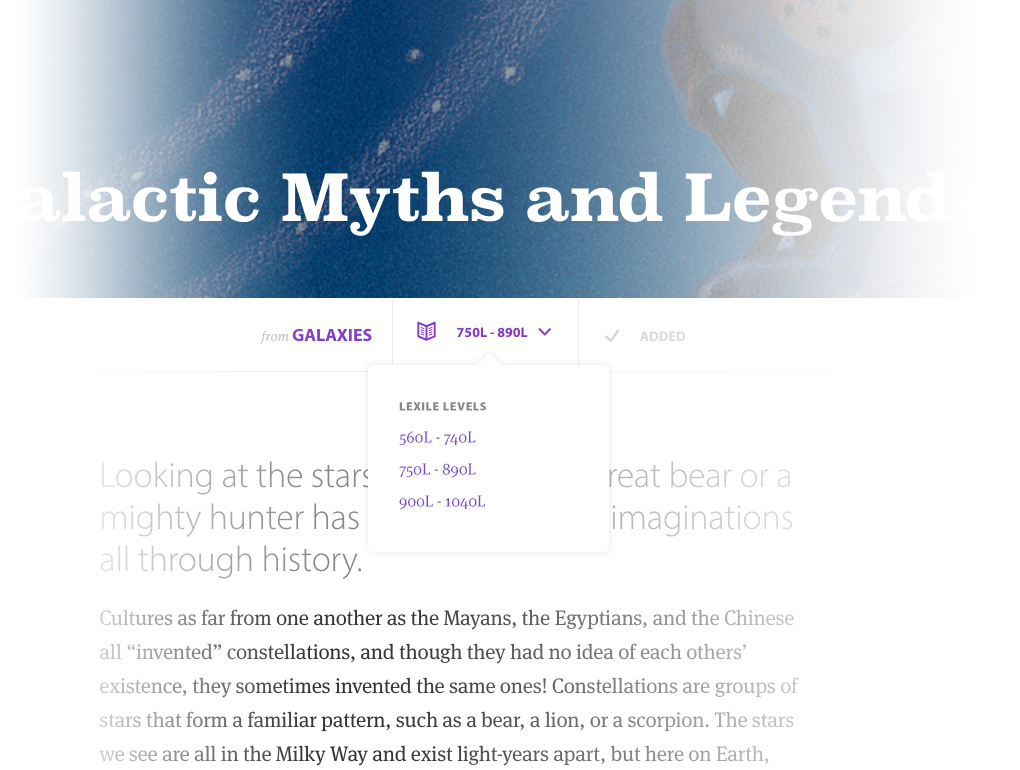 Make Connections
Inquiry-based learning is more important than ever. That's why we've engineered Discover Map. This visual concept map literally connects the dots across different subject areas and time periods. Help cultivate a child's ability to research and make connections independently, and have a little fun along the way.
See It in Action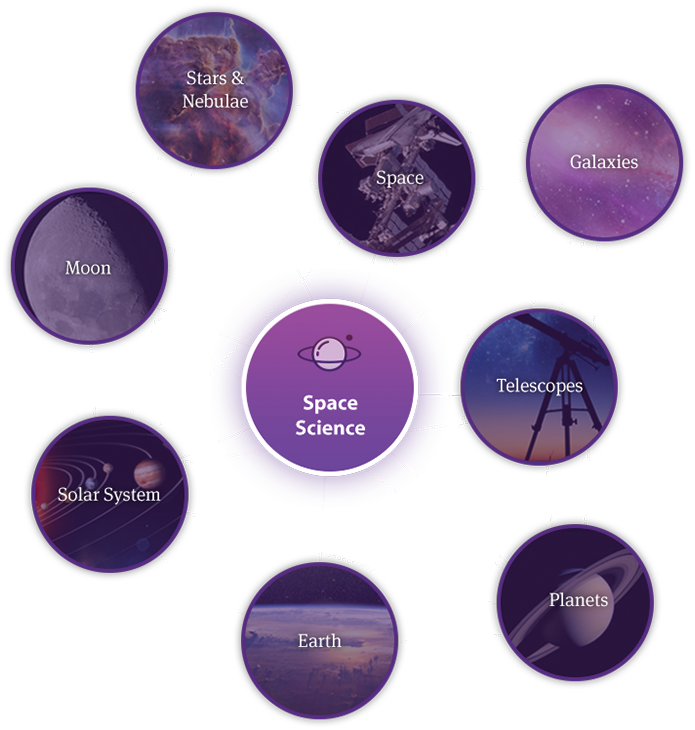 Kids Discover Online is a game-changer. My students are absolutely hooked. It's not easy finding products that specialize in high-interest nonfiction for the elementary and middle school grades. This is a must try!

Lucille Jones, 5th Grade Teacher
Search By Standards
Every lesson starts with a set of goals. Finding science and social studies material that aligns with those goals should be easier. Our Search by Standards widget enables educators to search our library by grade level, subject, and State, Common Core, and Next Generation Science Standards. More control to educators means more effective lessons, and more engaged students.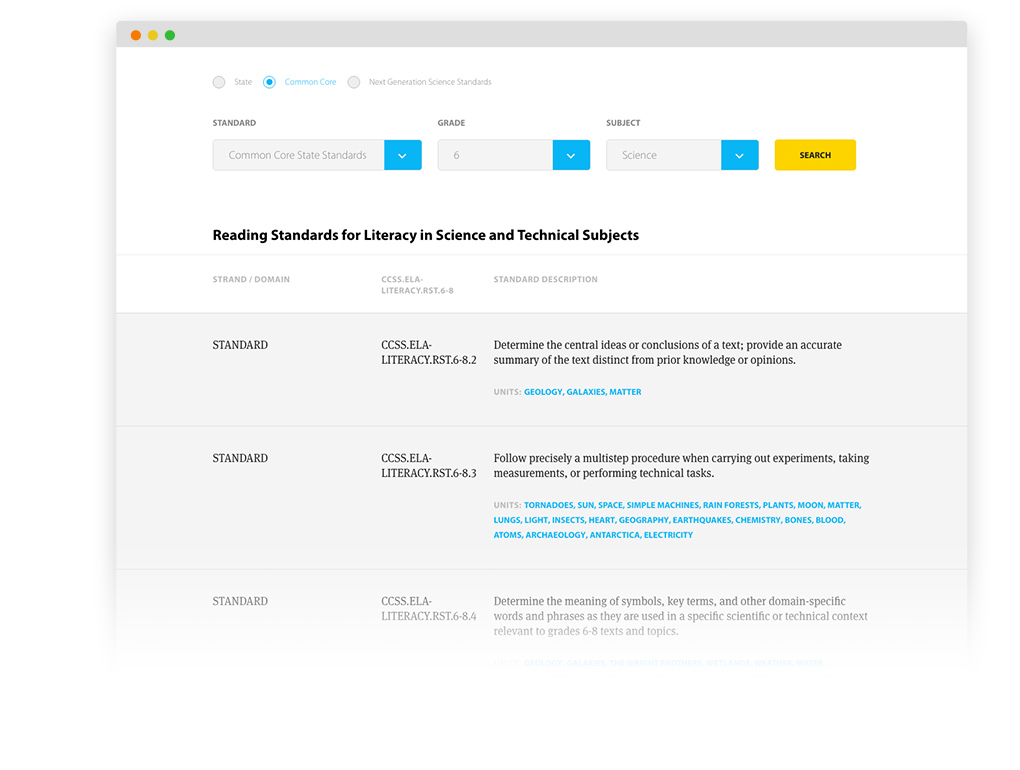 Plan Ahead
Every lesson has the potential to impact your students. But with so much material on the web, it's hard to know where to begin. We've built our Classroom tool to help educators create a shared space for the day's lesson. Invite students to join your classroom and assign different reading levels based on individual abilities. Focus your energy on what matters most: learning.
See It in Action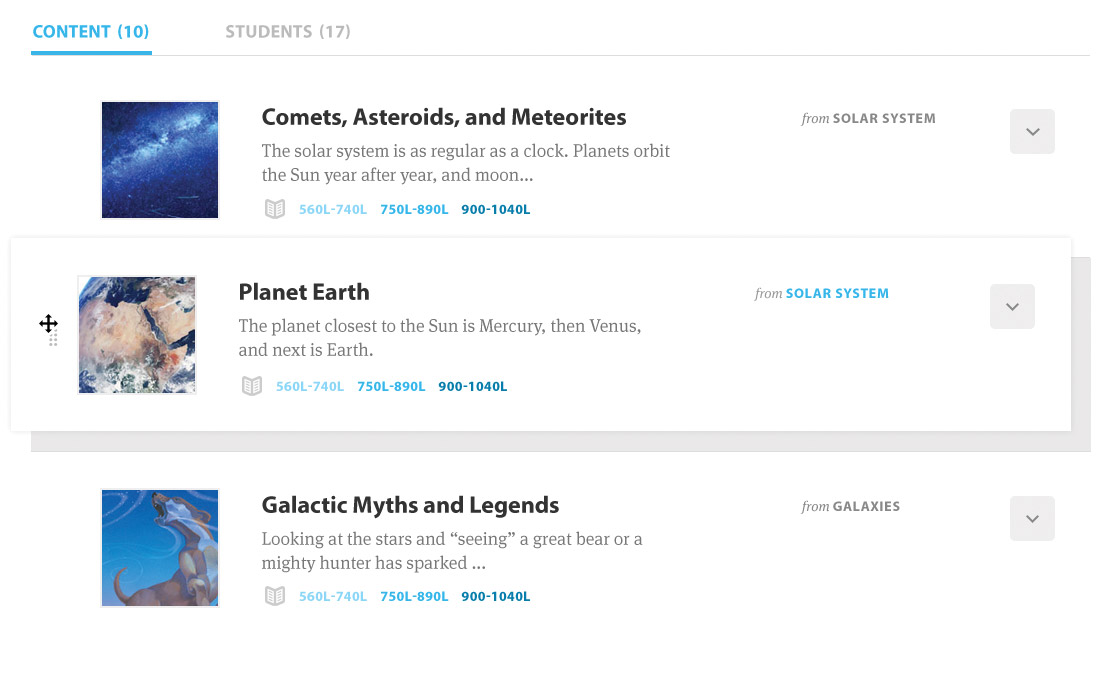 Stay Organized
We know your time is valuable. Trust us, we've been there. That's why we created a personal space for educators to combine content from across our extensive library. Save material to your Desk, build out custom units, and prepare for upcoming lessons. It's that simple.
See It in Action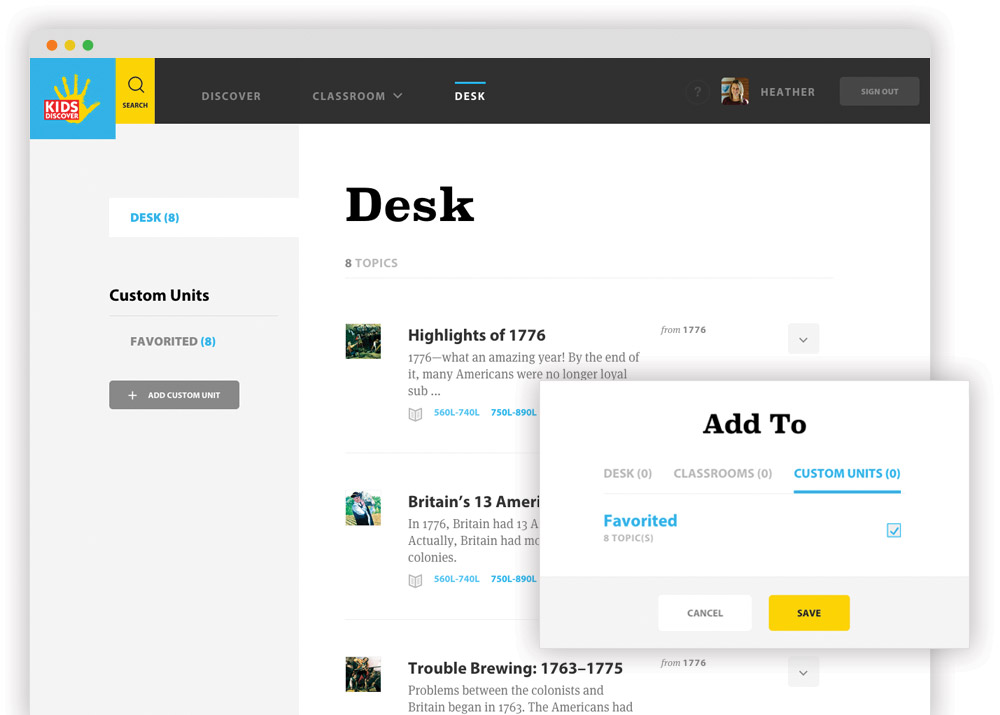 Introductory Pricing Plan
Choose from one of our paid plans or get started with a free plan and upgrade at any time.
Access over 30 Units and 200 Topics
Access over 100 Units and 1,000 Topics
3 Lexile ® Reading Levels
1 KDO Classroom
34 Student Usernames
$4/mo per additional classroom / year
Access over 30 Units and 200 Topics
At-Home

$4/mo Billed Annually
Includes all Free features
Access over 100 Units and 1,000 Topics
3 Lexile ® Reading Levels
Educator

$12/mo Billed Annually
Includes all Free features
Includes all At-Home features
2 KDO Classrooms
34 Students per each KDO Classroom
Need a school, multi-school or district solution?
Contact Us
More Kids Discover Products
Apps by Kids Discover
Selected as Best Apps in Education by Apple © more than a dozen times, our suite of iPad ® apps offer video, 3D animations, and select audio narration.
View Our Apps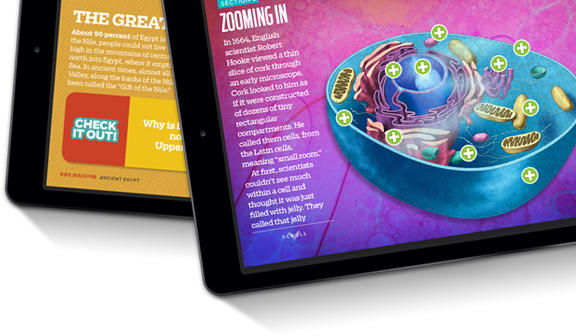 Kids Discover Magazine
Choose from over 140 titles of Kids Discover Magazine. Each issue is 20 pages in length, and is packed with iconic photographs, original illustrations, timelines, and digestible facts.
View Our Print Titles