Extreme Weather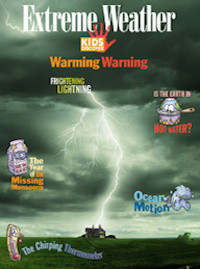 Run Slideshow
What happens when Mother Nature goes to extremes? You get violent and deadly weather in the form of heat waves, droughts, nor'easters, tsunamis, and other natural calamities. They're all here in Extreme Weather – an issue kids will love for its graphic attention to the worst weather our planet can produce. First up: a look at global warming and how it's changing the climate at alarming rates, which creates even more extreme weather. For kids who want to know more about the hot side of things, details on how heat waves develop will prove popular, and anyone awed by water's destructive force will be glued to descriptions of floods and monsoons – and their flip side, droughts – which have killed millions throughout history.
Storm fanatics will thrill to explanations of how hurricanes form – and how they differ from cyclones and typhoons – and enjoy reading up on lightning, which zaps our planet 100 times every second. Then they can read up on tornadoes, which strike the U.S. about 1,000 times per year, and dip their toes into record cold weather, such as the frigid English summer of 1916 (caused by volcanic ash in the atmosphere), which kept a teenage Mary Shelley stuck in her house, where she wrote the classic novel Frankenstein. Extreme weather, for kids, definitely gets its due here.
More Kids Discover Products
Apps by Kids Discover
Selected as Best Apps in Education by Apple © more than a dozen times, our suite of iPad ® apps offer video, 3D animations, and select audio narration.
View Our Apps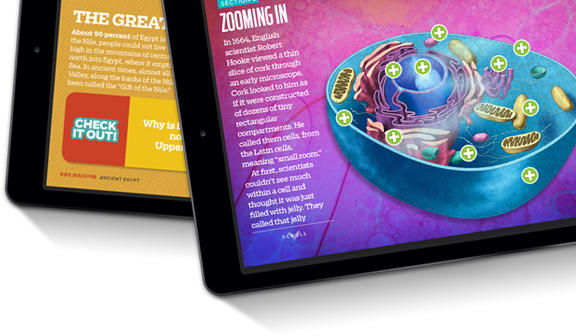 Kids Discover Online
Gain access to Kids Discover's entire library of award-winning science and social studies material on any device, at any time, for one low annual price.
Learn About Kids Discover Online