Knights & Castles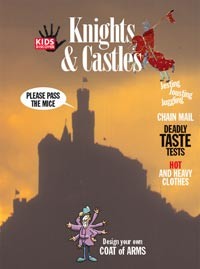 Run Slideshow
There's just something about the Middles Ages – with its timeless tales of romance, war, and royal splendor – that will always captivate people, young and old. In Knights & Castles, for kids, they'll explore the daily life of nobles and knights and learn all about life in castles. However, as kids reading Knights & Castles will discover, life in these imposing fortresses was probably not all it was cracked up to be. Castles were usually cold, damp, dark, and drafty places, and entertainment was sparse. There were no TVs, no Internet, and no video games, and the only real entertainment was the jesters who occasionally performed in the Great Hall.
The life of a knight, on the other hand, was anything but dull. Starting from age seven, young boys from wealthy families were apprenticed as pages to older knights and trained night and day for up to 15 years. When not protecting castles or rescuing damsels in distress, knights played in tournaments, trained hawks, and tried to live by a chivalrous code of conduct. Kids who are curious about the most famous knights in history, such as Sir Lancelot, and how knightly tales continue to show up in today's movies and games, will get to explore that and more in Knights & Castles. For kids eager to keep learning about this fascinating era, a list of suggested books at the end just may inspire them to make a special trip to the library.
More Kids Discover Products
Apps by Kids Discover
Selected as Best Apps in Education by Apple © more than a dozen times, our suite of iPad ® apps offer video, 3D animations, and select audio narration.
View Our Apps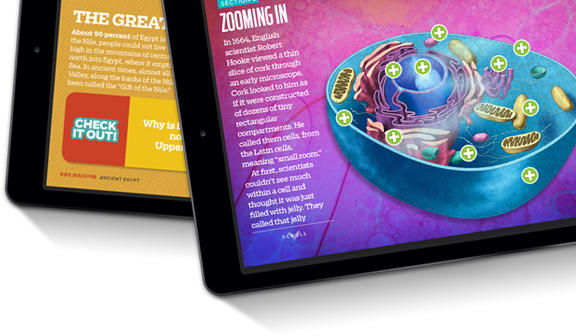 Kids Discover Online
Gain access to Kids Discover's entire library of award-winning science and social studies material on any device, at any time, for one low annual price.
Learn About Kids Discover Online