Light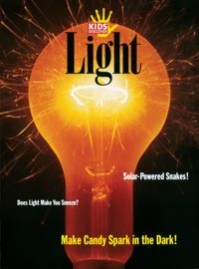 Run Slideshow
Anyone got a light? We all do! In Light, kids will learn why, without the light of the sun, life as we know it simply would not survive. Find out how all living things – even humans – collect light in order to breathe, eat, and multiply. See how some creatures take it to the next level by lighting up their own bodies, or by glowing in the dark, then take a peek at the structure of the eye – which has one major job: letting in light so we can see. For plants, however, collecting light is not about sight, but about food: They use light to power photosynthesis, and have a number of nifty ways to get what they need, from "following" the sun as it moves (phototropism) to growing ever-bigger leaves in shady spots to maximize their intake.
From there, check out the ways that light, which carries energy, affects the world around us. Without it, puddles would not evaporate, tomatoes would never ripen and X-rays wouldn't exist. And there are many more highlights for kids here, such as explorations of how light powers our many high-tech gadgets. Then they can spend some time investigating the real meaning of the phrase "at the speed of light"; for kids obsessed with the fastest of everything, this section will be an eye-opener.
More Kids Discover Products
Apps by Kids Discover
Selected as Best Apps in Education by Apple © more than a dozen times, our suite of iPad ® apps offer video, 3D animations, and select audio narration.
View Our Apps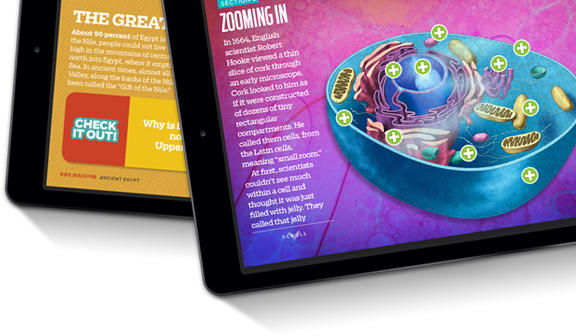 Kids Discover Online
Gain access to Kids Discover's entire library of award-winning science and social studies material on any device, at any time, for one low annual price.
Learn About Kids Discover Online