Samurai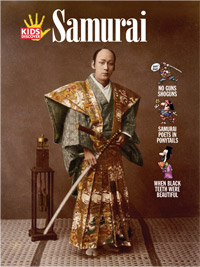 Run Slideshow
When people hear the word "samurai", they immediately think of warriors, but what most people don't realize is that being a warrior was only one facet of a samurai's life. Here, kids will dive deep into the history of Japan's samurai culture, finding out how it got started, how it worked, and why it came to an end after almost 700 years. The scene is set with a look at how Japan's geographic remoteness led to the growth of a unique civilization, which in 1192 became a military dictatorship under a succession of shoguns, who ruled over peasant armies made up of samurai, or "those who serve".
Kids will learn about the social ladder in samurai society: from the shogun and his daimyo (trusted, high-ranking samurai) down to the peasants, merchants, and craftspeople who filled the bottom rungs. The life of a samurai, for kids, is shown to be pretty tough: He was expected to follow a strict code of conduct, called Bushido, in every aspect of his life, and to be adept at the arts, including poetry, calligraphy, and flower arranging. The wealthiest and most powerful daimyo built beautiful palaces with sweeping eaves that were meant to keep out intruders, especially ninja spies sent by rival samurai. For kids interested in the samurai arts, they can experiment with writing haiku – one of the samurai's lasting legacies.
More Kids Discover Products
Apps by Kids Discover
Selected as Best Apps in Education by Apple © more than a dozen times, our suite of iPad ® apps offer video, 3D animations, and select audio narration.
View Our Apps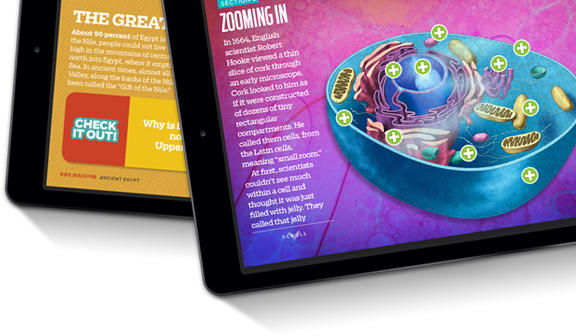 Kids Discover Online
Gain access to Kids Discover's entire library of award-winning science and social studies material on any device, at any time, for one low annual price.
Learn About Kids Discover Online