Thomas Edison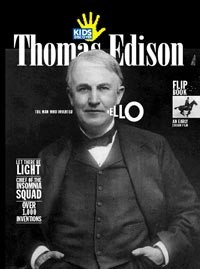 Run Slideshow
What is genius? According to Thomas Edison, it's 1 percent inspiration and 99 percent perspiration. By this definition, Edison certainly qualified. From childhood to the end of his long life, Edison was always working on some project. Many of them were inspirations that changed the world we live in. This issue explores these great inventions and the man who pioneered them.
More Kids Discover Products
Apps by Kids Discover
Selected as Best Apps in Education by Apple © more than a dozen times, our suite of iPad ® apps offer video, 3D animations, and select audio narration.
View Our Apps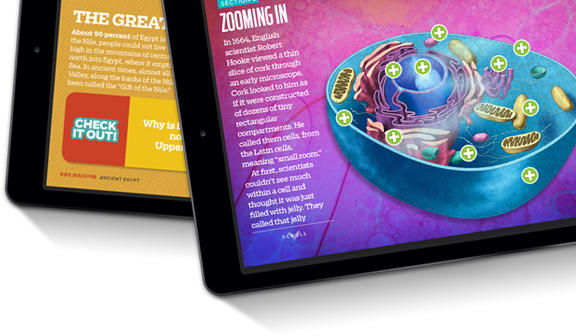 Kids Discover Online
Gain access to Kids Discover's entire library of award-winning science and social studies material on any device, at any time, for one low annual price.
Learn About Kids Discover Online