Ancient India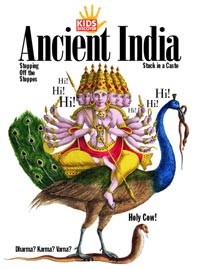 Run Slideshow
Unlike the great dynasties of ancient Egypt and China, the civilization of Ancient India is still somewhat of a mystery. The cities of this vast empire – which flourished in the Indus River valley thousands of years ago – did not leave much behind: no weapons, temples, or artwork that we could use to tell their story. But what we do know about Ancient India is fascinating. Kids studying world history will be spellbound by accounts of the two major cities, Harappa and Mohenjo-Daro. These huge urban trading hubs were carefully planned and seem uncannily modern, with their advanced plumbing systems (they even had toilets!), communal granaries, and graceful public buildings.
In this issue, an overview of what was happening elsewhere in the world besides Ancient India, for kids, helps put this civilization into a global context, but while we know what happened to the Egyptian and Chinese empires, we still don't have a clue about what caused the mighty Indus Valley civilization to vanish around 1500 B.C. However, this was also when the Vedic Aryans began migrating to the region, bringing with them an early form of Hinduism and a social structure that became the modern Indian caste system. Two of the world's greatest epic poems, the Mahabharata and the Ramayana, also came out of the Aryan/Hindu culture of Ancient India; for kids studying this era, simplified versions of these masterpieces would be perfect accompaniments to this issue.
More Kids Discover Products
Apps by Kids Discover
Selected as Best Apps in Education by Apple © more than a dozen times, our suite of iPad ® apps offer video, 3D animations, and select audio narration.
View Our Apps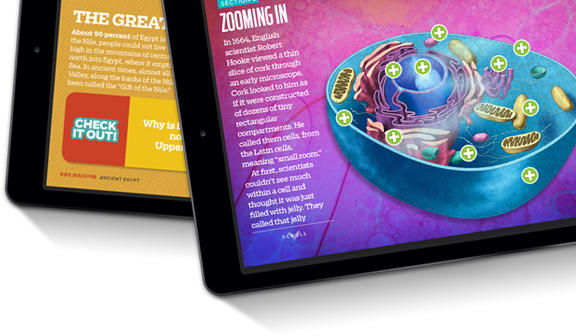 Kids Discover Online
Gain access to Kids Discover's entire library of award-winning science and social studies material on any device, at any time, for one low annual price.
Learn About Kids Discover Online