The Declaration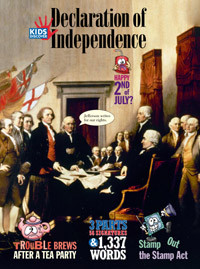 Run Slideshow
It's hard to believe that just over a thousand words could change world history, but one document—only 1,337 words long—holds ideas more powerful than dynamite. This document's ideas shook up the mighty British Empire. It launched a new nation. And it is still greatly admired today. What is this document? The Declaration of Independence, of course. For kids, this all important issue will bring you back to this defining time in American history.
More Kids Discover Products
Apps by Kids Discover
Selected as Best Apps in Education by Apple © more than a dozen times, our suite of iPad ® apps offer video, 3D animations, and select audio narration.
View Our Apps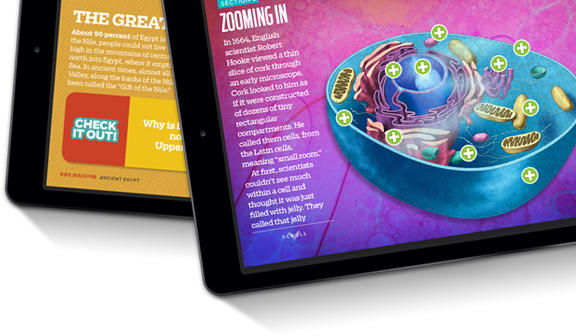 Kids Discover Online
Gain access to Kids Discover's entire library of award-winning science and social studies material on any device, at any time, for one low annual price.
Learn About Kids Discover Online