Energy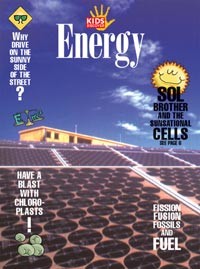 Run Slideshow
Can you use your microwave to locate lost planes? Not exactly – but the thin beam of energy that powers a microwave is also a component of most radars. In both of its modes, potential and kinetic, energy is what makes the world go 'round – literally. But just what is energy? Kids curious about what makes cars run and radios work will get the full run-down in Energy. Defined as the ability to "get work done," energy, for kids, is investigated in all its forms: from water, coal, oil, and gas to wind and fire. And though it may seem eternal, one of these – oil – is likely to be depleted by 2050. Then what? Find out about other techniques for harnessing energy, including using solar panels, building nuclear reactors, and burning old tires.
Light and heat – the two most obvious types of energy – are also closely examined here. Learn how ultraviolet light, X-rays, and radio waves are related, then tackle thermodynamics (the study of heat and work) and see how it relates to Einstein's famous equation, E=mc2. Find out how humans convert food (stored sunlight) into the fuel that fires our muscles and how machines, both simple and complex, use energy to do everything from building pyramids to toasting your bread. It's all about energy! For kids eager to learn more about the force that moves us, this is essential reading.
More Kids Discover Products
Apps by Kids Discover
Selected as Best Apps in Education by Apple © more than a dozen times, our suite of iPad ® apps offer video, 3D animations, and select audio narration.
View Our Apps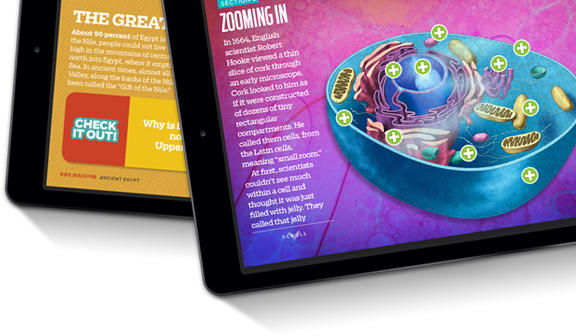 Kids Discover Online
Gain access to Kids Discover's entire library of award-winning science and social studies material on any device, at any time, for one low annual price.
Learn About Kids Discover Online