Germs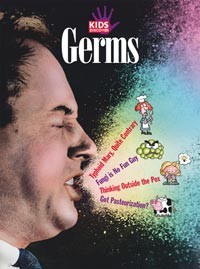 Run Slideshow
What causes 90% of the world's health problems and has killed and injured more people than all the world's wars combined? Germs – which are so tiny that we can't see them with the naked eye, but which have the power of life and death. Ready to go to war with germs? For kids ready for action, this issue provides a ton of useful information about these microscopic menaces. First, some history: Once humans became farmers around 10,000 B.C., the close contact with animals caused many diseases to leap to human hosts, where they spread easily among families and communities. In Germs, kids will discover why this model of infection is still relevant today and also look at how human communities have been shaped by disease outbreaks at a larger level; for example, in the New World, 50-90% of the original inhabitants died due to smallpox brought over by Europeans.
So what can we do to protect ourselves against these kinds of events? Humans have a first line of defense, which includes skin, tears, and mucus, and a second line: the immune system. Insights into how vaccines have bolstered our second line of defense against germs, will have them cheering for Louis Pasteur, the father of germ theory.
More Kids Discover Products
Apps by Kids Discover
Selected as Best Apps in Education by Apple © more than a dozen times, our suite of iPad ® apps offer video, 3D animations, and select audio narration.
View Our Apps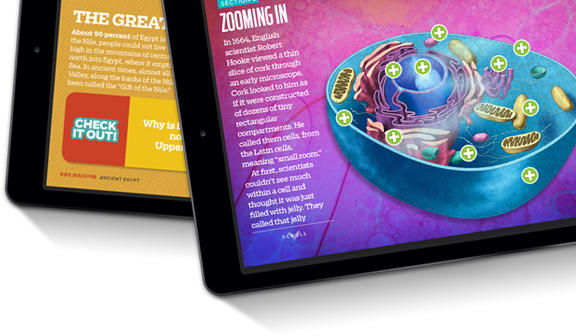 Kids Discover Online
Gain access to Kids Discover's entire library of award-winning science and social studies material on any device, at any time, for one low annual price.
Learn About Kids Discover Online