Immigration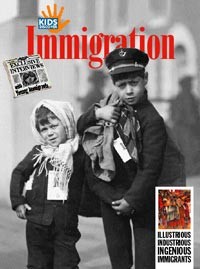 Run Slideshow
If you live in the United States today, at some point you or your relatives were immigrants – whether your ancestors came from Asia via Alaska some 30,000 years ago, or whether your family emigrated from another country just a year or two ago. The story of America is one of immigration, as kids will learn in this issue, and the U.S. is not the only country whose history has been so profoundly affected by the arrival of foreigners escaping war, famine, persecution – or simply seeking a better life. In Immigration, for kids, the forces behind these global movements of people are explored, as well as the different waves of immigrants that the U.S. has experienced since 1820.
No matter when they arrive and where they settle, as kids will read here, immigrants always face great obstacles, including finding employment and becoming citizens. Yet many immigrants have overcome these to become famous Americans, including Einstein and Arnold Schwarzenegger. Personal stories of immigration, for kids, are also a highlight here: They'll read interviews with several recent young arrivals, who share their thoughts about what it's like to leave their countries and what they think of life in the U.S. Finally, the legal history of immigration is examined: Kids will find out that the Constitution actually says nothing about immigration, and they'll read about how, over the years, the federal government has struggled to set and enforce guidelines for it.
More Kids Discover Products
Apps by Kids Discover
Selected as Best Apps in Education by Apple © more than a dozen times, our suite of iPad ® apps offer video, 3D animations, and select audio narration.
View Our Apps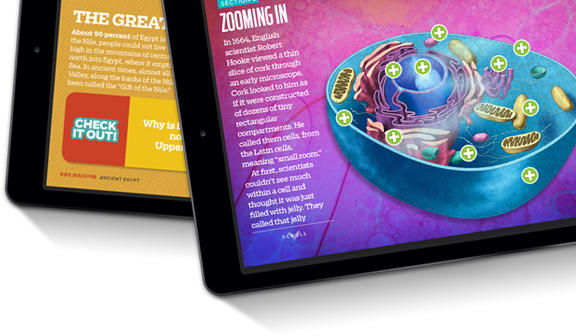 Kids Discover Online
Gain access to Kids Discover's entire library of award-winning science and social studies material on any device, at any time, for one low annual price.
Learn About Kids Discover Online